Season Pass: UNLV Women's Basketball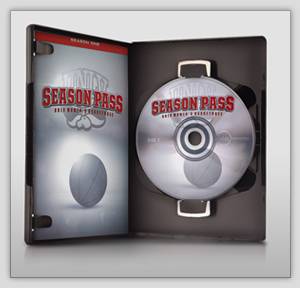 Season Pass: UNLV Women's Basketball
brings you the first-ever behind the scenes series on a women's sport at The Mtn. with UNLV Women's Basketball. Veteran Coach Kathy Olivier allows The Mtn. access to practices, games, inside the locker room and off-court issues. Learn about the 2010-2011 Lady Rebels and the amazing feats they have faced throughout the season.
The three-disc set includes all 7 episodes and web-only/deleted scenes not seen on TV. Special features such as
This is My Game
,
The Roster
, and
:40 second shot-clock
provide a special look at the players and coaches.
PRICE:
$28.00 + $4.00 Shipping and Handling
Season Pass: CSU Men's Basketball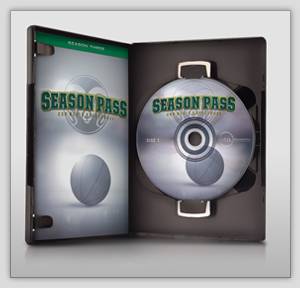 Season Pass: CSU Men's Basketball
presents an insider's look into the Colorado State Men's Basketball team.
Totaling 8 episodes,
Season Pass
features the Rams and their quest to be "special." What is special? A trip to the NCAA tournament.
With the likes of BYU, San Diego State and Kansas on the schedule it's going to be tough. Do the Rams have what it takes?
Elements in each show include a question/answer section with the players and coaches called
:40 second shot-clock
, a breakdown of the roster by each player, a look back at the past two seasons with
Rams Rewind
and
Miles a Minute
, a compilation of the humor of Head Coach Tim Miles.
PRICE:
$28.00 + $4.00 Shipping and Handling